The introduction of the Covid-19 epidemic emergency, in just a few days, caused very much confusion throughout the country. Virtually overnight, all schools, offices and companies had to find a way to keep functioning while eliminating meetings and direct contact between people. Suddenly, the question of "if" was changed to "how" to work remotely. This is a very difficult moment, especially for large organizations and corporations that base their functioning on rigid rules and procedures. They must immediately become flexible and adapt to the situation. So how do you switch to remote work and not go crazy?
In addition to the formal issues related to the work itself, the question of how to deal with emotions in an ordinary human way during isolation opens. Each of us experiences it in our own way and we were put in different situations. Some are left alone at home, others, apart from work, have to deal with their children, and others are worried about their loved ones who are far away. This is a very difficult situation. In this article, based on Promita's experience and psychological knowledge, I will try to suggest a few tricks that may make your life easier during an epidemic.
Functioning during closure requires a lot of creativity and careful organization. When there are children at home, it is all the more difficult as it requires organizing the day for them as well, which is not an easy activity, with the constant need for attention from the youngest. Therefore, it will require teamwork: with both household members and colleagues. Together, reality is easier to accept.
A good plan is essential.
Having daily habits and routines helps maintain a sense of purpose and meaning [1]. A study published in the Journal of Abnormal Child Psychology found that family routine helps to alleviate impulsivity and oppositional symptoms and traits in children [2]. This is not surprising when we understand that procedures protect and help children feel safer because they know what to expect. The same applies to adults. Thanks to the fact that we know what is going to happen, it is easier for us to control the natural "fight or flight" reaction, which is triggered in stressful situations.
Ask your supervisor to assign tasks for the duration of remote work and how to verify them. This will make it easier for you to plan your day at home. Maybe you can complete some of the tasks when the children are already asleep, or you can exchange care with your partner for the time when you have, for example, an e-meeting.
Change your clothes!
Many people associate remote work with a bathrobe and pajamas. We do not recommend sitting at home in high heels and a suit, but a morning shower and changing into pajamas allow us to wake up and increase the level of commitment, which makes the implementation of planned tasks much more effective. Sitting in your pajamas all day lowers your cognitive abilities, making it much harder to focus on the action you are doing. Additionally, by changing your daily habits (e.g. getting up later or changing hygienic behaviors), it may make it difficult to return to normal functioning after the situation has normalized.
Mind your coworkers
Even though you work from home, you are still part of the team. Make a call (Skype, Slack, Teams – the choice is huge!) To let each other know what you are working on and what your progress is. This will increase your commitment, and at the same time will keep you working as a team despite your isolation. It is extremely important! It should be remembered that man is by nature a herd creature and needs belonging to function well. That is why it is so important to maintain relationships with other people. Isolation can make you feel lonely, anxious and sad, which are a natural reaction of the body. However, you can counteract this by using a mass of various tools for communicating with others (both colleagues and relatives).
Tools that make your remote life easier
Most software companies use cloud tools that you can access from anywhere in the world. Likewise, most IT projects are run on Jira platforms, which enables team and process management. Reliable Agile reporting, SCRUM or Kanban boards help maintain discipline that is sometimes difficult to achieve when working from home.
The frequent phenomenon of development teams closing to other departments significantly worsens the correct flow of information in the organization. This closure to other teams in the absolute majority of cases is only the result of a desire to focus on the ongoing project in order to deliver it on time. However, it often becomes a source of frustration in other departments – and above all in business that is responsible for the financial result. Especially in an emergency, when the entire organization is forced to work remotely. To prevent such "silage" of information within the company, we use Atlassian Confluence, which has become our corporate wiki. For example, people from the business department have access to project details and documentation, while business is shared with other teams, e.g. with marketing resources.
On-line integration
You can integrate in many ways. Our colleagues recently organized online Counter Strike games, after all, nothing integrates better than a common enemy 😉 E-events have become a completely new trend, in which party people connect with each other via the Zoom video conference platform. Thanks to the simple interface, you can run a pretty cool – for the current conditions – team-building event without leaving your home.
#take_care_of_yourself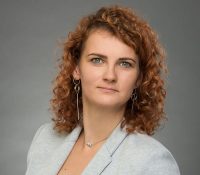 [/fusion_text]
[/fusion_builder_column][/fusion_builder_row][/fusion_builder_container]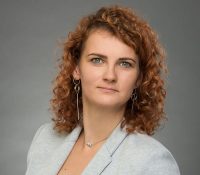 Sitting at home promotes physical laziness as well as the deterioration of the quality of meals. Exercise daily and eat healthy. Long-term home sitting lowers resistance to germs outside. If it's not still forbidden to do so, go for a walk, avoiding crowds. Do you live on a high floor? Give up the elevator. Don't have exercise equipment? Practice basic exercises using your own body weight.
Also, remember that we are in a very unusual situation that can give rise to very different emotions. Take care of yourself in such a way that you can also talk to someone about what is happening to you, about how it affects you. It is important that the emotions that are natural in the situation are released. Set aside, for example, half an hour to be able to "guess" freely. You can talk to a partner / partner, friend, or use the remote psychological assistance that is currently offered. Many places in response to the outbreak offer free consultation and support:
https://www.psychologowie-dla-spoleczenstwa.pl
Panta Rhei!
Don't get crazy. The situation is serious, but it is worth remembering that everything passes. Emotions that come, hardships related to remote work, even an epidemiological emergency is something that will end at some stage. Take care of yourself and others, but look for a method not to panic. Maybe it will be a conversation, maybe focusing on a task, or distraction with memes. Don't deny your emotions, name them and let them drift away.
Finally, we present an appeal from friends from Czechia
😊
[/fusion_text]
[/fusion_builder_column][/fusion_builder_row][/fusion_builder_container]